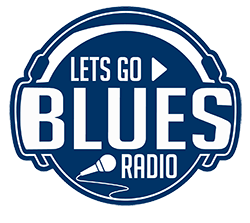 To hear the latest Lets Go Blues Radio Show, which we record and broadcast LIVE each week during the season...then make available as a podcast after the show is over... go to www.letsgoblues.com/radio...and please subscribe to make it more convenient. Thank you.
You can send us your Tweets and we'll read them on the air... @lgbradio.
Subscribe on iTunes, Google Play, Stitcher and many other popular podcast directories.